hospital veterinari del mar
EMERGENCY VETERINARY
|
24 hours
EMERGENCY VETERINARY

24 hours
Full veterinary service
24 hours
At Hospital Veterinario del Mar we offer veterinary radiology and ultrasound services, veterinary surgery, veterinary laboratory, deworming, dog and cat sterilization, vaccinations, veterinary hospitalization, ethology services, veterinary analyses, traumatology services. In addition, we have a specialist veterinarian in exotic animalsand a separate hospitalization area for cats (Cat Friendly). We offer extensive consultation hours from Monday to Saturday and a 24-hour Veterinary Emergency service.
our hospital
The Hospital Veterinario del Mar is equipped with the latest veterinary innovations, highly qualified professionals and a 24-hour emergency veterinary service: veterinary ICU, hospitalization service, Cat Friendly spaces in all areas, in-house laboratory, digital radiodiagnosis, operating room with monitoring equipment, endoscopy equipment,…
Your reliable veterinary in Barcelona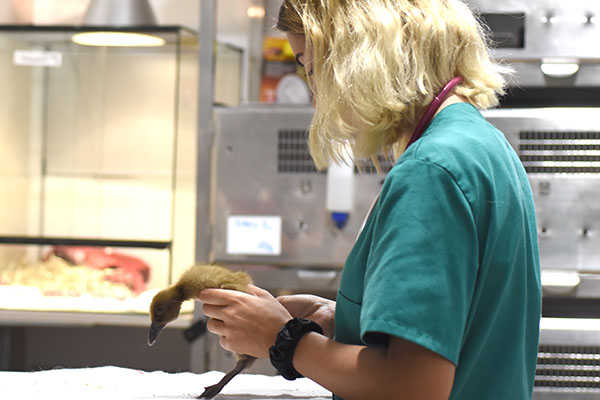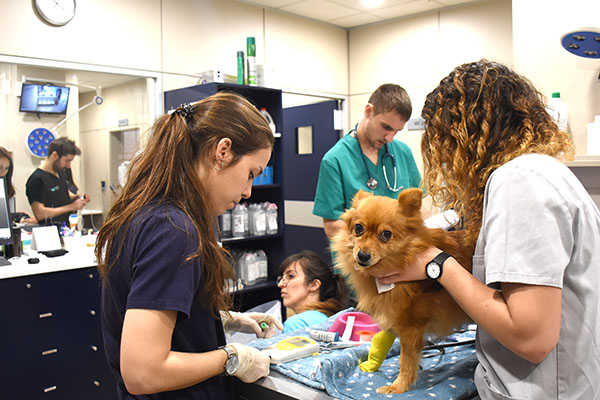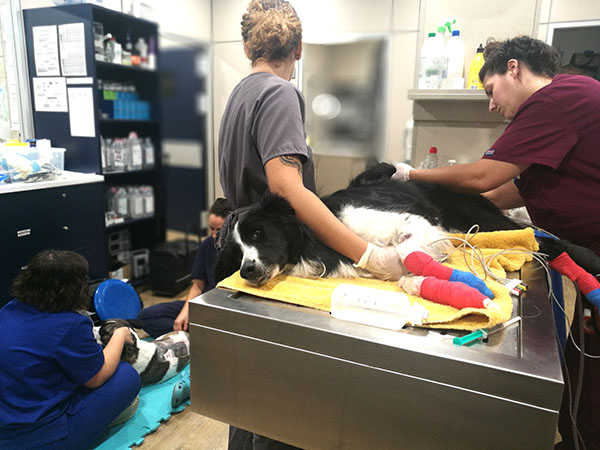 Your reliable veterinary in Barcelona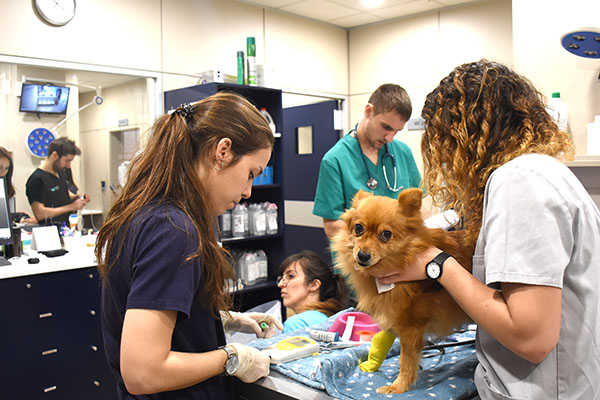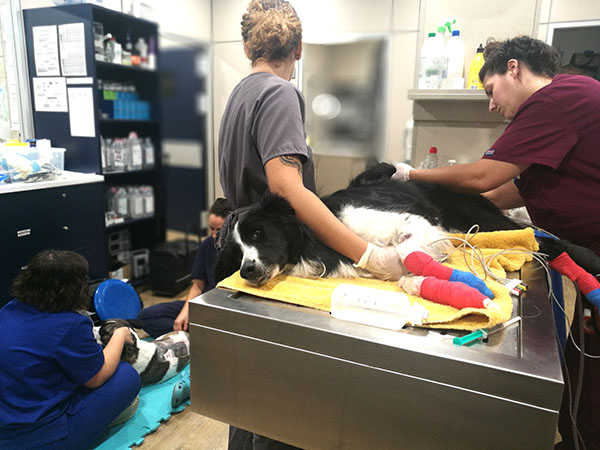 reference
One of our objectives is to offer our specialty services in offices, veterinary clinics and to fellow veterinarians who might be interested, thus offering our center as a referral Veterinary Hospital with full commitment.
specialties
At the Hospital Veterinario del Mar we are able to provide all the necessary services to deal with any clinical case in dogs and cats, as well as in exotic animals and small mammals.
diagnostic imaging
Pioneers in Barcelona, we have a modern ultrasound machine, digital X-rays, and an innovative minimally invasive equipment, as well as a state-of-the-art CT and Fluoroscope.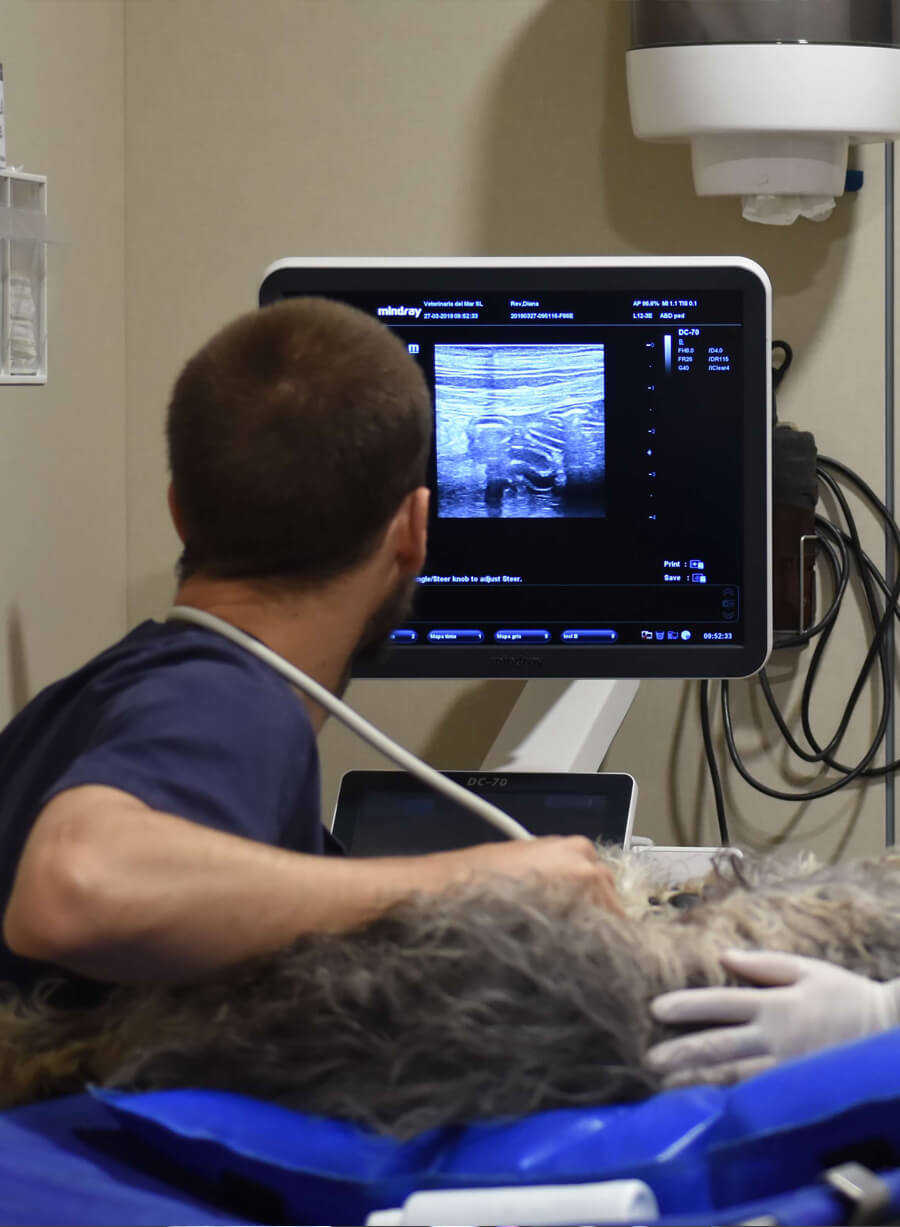 What our clients say about us
You can also share your experience with us:
DATA PROTECTION:
In accordance with data protection regulations, we provide , you with the following processing information: Data controller: VETERINARIA DEL MAR S.L.
Purposes of the processing: to inform about our veterinary services, answer requests and inquiries and sending communications of products or services
Related rights: access, rectification, portability, erasure, limitation and objection.
More processing information in the Privacy policy

I am very grateful for the attention that my cat received. Nice, respectful, and professional treatment, and facilities perfectly equipped for cats, separate from those of dogs. Very reasonable prices taking into account what you can find in other centers, without unpleasant surprises. Although it is not our head center, we will come back if necessary. Thank you!
Bianca Fenoll Almerich
I have been a regular customer for more than a year and I have always received excellent treatment. Beyond his professionalism, both in the diagnosis and in the resolution of the pathology, we must highlight the close and humane treatment of the entire team, both towards my dog and with me.
Thank you for making us feel at home!
Adriana Augé
The service and attention received since the very first moment is exceptional. Good professionals, they know what they do and inspire confidence in the animal treatment, which is the main thing we value. If, in addition, this is accompanied by a very humane and sympathetic treatment, we must give them a ten out of ten! It was our first time with them, but they have already become our reference and trusted vets. We all are very grateful, including Volga. Regards!
Marc Sánchez Lahos
Our little mouse Salem had to be admitted and to undergo an emergency surgery after having swallowed a plastic. We couldn't be happier with this clinic! They were fast and really nice professionals. I have no words to thank all the effort dedicated to our little girl. Thank you wholeheartedly! Now we know where to always go from now on.
Mo Beim
I took Lima for a dislocated kneecap and I liked the treatment so much that I chose them to perform surgery on her right leg, and in the process, we also had her sterilized. Everything was fine!!! Their treatment is very pleasant. The facilities are very nice since it is all very new, and the staff is very attentive and pleasant. And they also have a 24h emergency service. I am delighted!!! Now I always visit them everytime something arises!
Yolanda L.
I am currently doing my DVM / MSC at the Hospital Veterinario del Mar and I couldn't be happier with my decision to do this part of my medical trip with them. Passionate veterans in the veterinary field and veterinary technicians with a wonderful work ethic and knowledge about their work. They are a very committed team that give it all to find the perfect solution to see all pets well and happy. I am very proud and glad that I joined them, since it has given me the chance to see them work every day 24/7 for the past 4 months. I recommend Hospital Veterinario del Mar 100%!
Diana Maria
We had to use their emergency service this Sunday morning. Gonzalo has always reassured us. He has tested our pet in order to rule out possible causes of the condition and finally it was nothing more than a scare. Professionalism combined with exquisite treatment deserves nothing more than a 10 out of 10.
Enrique Casal
After visiting several veterinarians with our Dogue de Bordeaux about a severe intestinal problem that caused him constant diarrhea, at Hospital Veterinario del Mar they knew how to find out what was really happening to him. Not only did he have a bowel problem, but he also had a worrying nodule picture in his spleen. The veterinarians at Hospital Veterinario del Mar operated on her and thanks to their professionalism, two weeks later our dog is in perfect condition and her problems have finally disappeared Thank you very much, Hospital Veterinario del Mar team. You are amazing veterinary professionals!
See you soon!
Astrid Jose
Llegamos con una gatita muy enferma, a las dos horas ya estaba en el quirofano y en una semana como nueva, todos muy profesionales y encantadores, estoy muy agradecida ??
See you soon!
Herminia Melenchon Muñoz
We went there via a friends recommendation because we had to operate our french bulldog of the bracocephalic syndrome. They gave us an appointment and at all times they shared all the info with us, warned us of possible complications, advantages, and gave us a close follow-up. The operation in our case was great, and in a few hours we had our little one at home, and they even showed us how they performed the surgical procedure. They called us after the operation, to ask about our dog's condition.
I have to say that Nela feels amazing, and she breathes perfectly. She has gained a lot of quality of life, all thanks to professionals like you, humble, hard-working and animal-loving people. Recommending them is the least that we can do: from now on they are our reference veterinarian!
Álvaro F.B.
Highly recommended, excellent professionals. They operated on our beagle Dexter from a major herniated disc, he had almost no mobility in his hind legs, and now after a week he is already at home, waiting to start rehabilitation! They have treated him with great affection for a whole week in hospital. Thank you very much to all the team, we have been very lucky to meet you!
Baren San
It really is a modern clinic with professional staff.
A Sunday morning and no incident.
They have the means so that your pet can get the best care possible.
Consistent value for money.
Josep Maria Mas
Highly recommended! The facilities are very complete and new, and the veterinary team is very professional. They are very attentive and try to solve the problem efficiently and without the need to travel to complete the tests or interventions. My dog Fido had several stones in the urine and finally, had to undergo surgery in order to remove them and avoid further complications. Everything is going very well and we are very grateful for that! In addition, they have 24-hour service.
José Moltó